Visualising data along a path using Google Maps
A recent project required data plotting with respect to a particular path on a map. The challenge was trying to display more than one data point per GPS location. This lead to the creation of a really exciting prototype using Google Maps and plotting the data in 3D on top of the isometric map.
The various data elements are plotted on top of each other and rendered with a shadow to help visualise the results from all angles. The 3D rendered map can zoom, pan, tilt, rotate and move just as one would expect, providing a great user experience.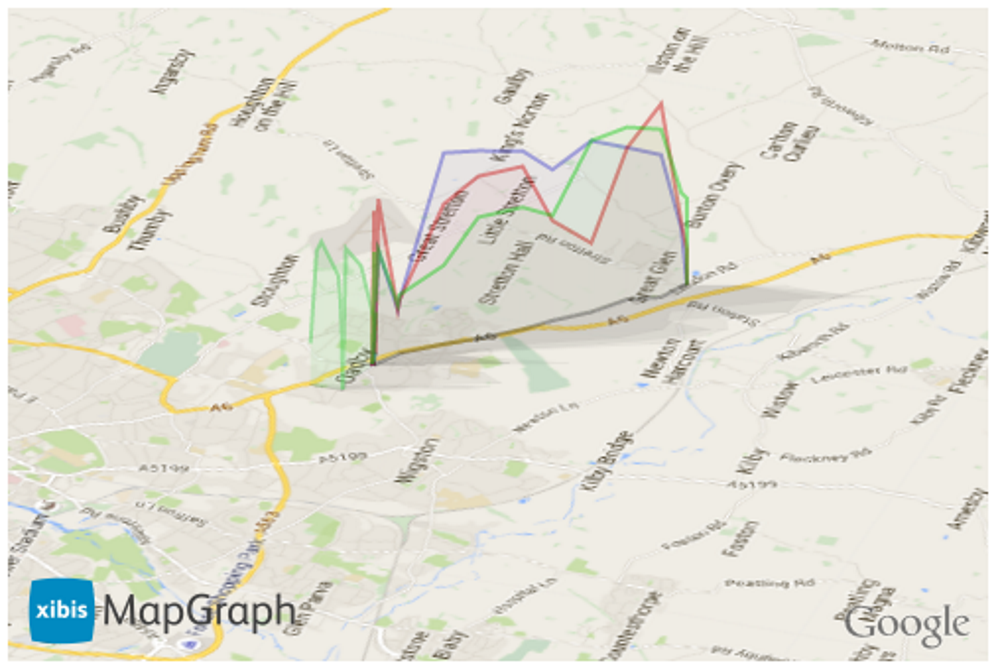 We've got a fully functional prototype of the MapGraph system if you'd like to see it in action.
Give it a try
We suggest a desktop or tablet browser for the best viewing experience.