Leading the way in custom software development since 1998
We're an innovative custom development company operating in a wide variety of industry sectors, which include retail, healthcare and transport.
We have a reputation for delivering secure, high-quality web and mobile applications to a number of household names, including Pets at Home, Wella, Halfords, Dunelm Mill and Interflora. Plus many more less well known SMEs.
From concept to delivery, we're with you every step of the way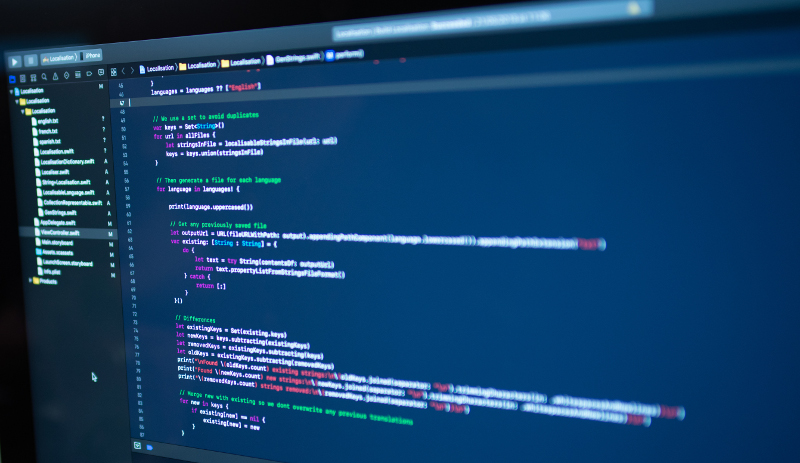 Our team is dedicated to delivering your project on time and to budget, working with the latest technologies. All the systems we develop are scalable, dependable, robust and secure.
From conceptualising and planning, through project management, meticulous code development and testing, we deliver systems that perform exactly as intended and achieve the results you asked for.
We use a range of modern technologies to architect your solution
We typically develop websites using Microsoft ASP.NET MVC, in C#, and also have experience of Umbraco CMS.
We have extensive experience of integrating with 3rd party APIs and web services, which includes working with Amazon Web Services. We also develop our own APIs and web services when required.
We have developed a significant number of native smartphone and tablet apps. Our current preference for developing apps is to use Swift for iOS and Kotlin for Android, although we have experience in Objective C / Java if this is your preference.
If you are looking for a new development partner to take over an existing web application or native app, we have done so on a number of occasions for many of our clients.
The above are just how we typically work, we've developed all kinds of things from Windows applications to augmented reality solutions and firmware, so please get in touch if your need is a little more unique!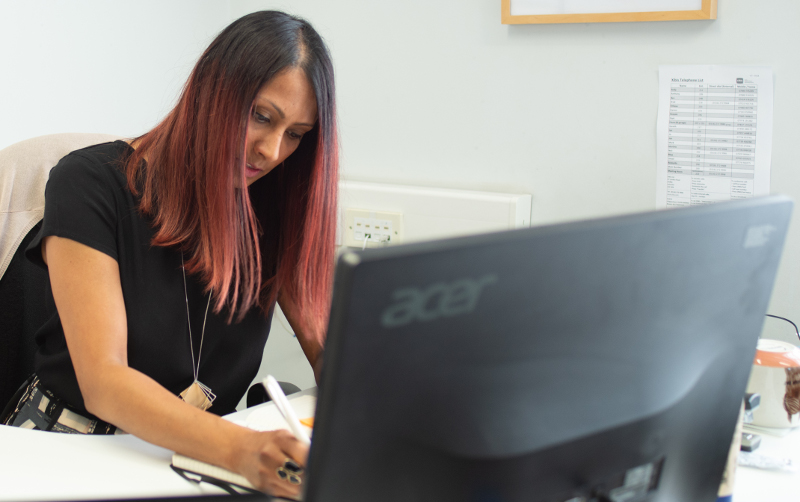 Meet the team
Company Directors
Driving Xibis forwards and keeping everything ticking along behind the scenes
Neil Morjaria

Managing Director

Neil is Managing Director of Xibis with overall management responsibility. Neil focuses on developing business strategies, plans and forecasting, and overseeing the teams. After completing a Software Engineering degree at De Montfort University, he joined Xibis 13 years ago as a Systems Analyst, when there was only five people in the business and became MD in 2009 after completing his MBA in 2008. Previously Neil has worked at Experian as a Web Developer and DeMontfort University as a Software Engineer. Outside of work Neil likes to keep fit by playing football and going to the gym. He is also into computer gaming, but only finds the time when his wife allows!

Fiona Holder

Development Director

Fiona has worked at Xibis for the last six years. As Development Director, she is responsible for ensuring the processes of developing solutions for clients run smoothly. Fiona also works on business analysis so will work with clients to specify a technical solution that solves their issues. The Xibis.com website is also managed by Fiona. Previously, Fiona worked as a Lead Developer at RM Education after graduating in Computer Science in 2008 from Warwick University. Fiona has a young baby and enjoys off-road driving in her Range Rover and outdoor activities such as camping. She also writes a blog about web accessibility when she has the time.

Ian Newson

Technical Director

Ian is Xibis' Technical Director offering internal support to the developers. He also provides mentoring and training across all platforms – web-based, Android and iOS. Ian has been with Xibis for 12 years since graduating in Computer Science from the University of Leicester. Outside of work, Ian enjoys listening to music, cooking, and watching films.
Operations, Delivery and Commercial
These guys come up with remarkable new innovations to impress our clients and make sure everything's running smoothly
Dipti Ramsay

Head of Operations

Dipti joined the business in Autumn 2018 and brings with her extensive experience to focus on operational functions to optimise efficiencies and productivity for Client delivery. Working alongside management, analysts, PMs, development and QA, Dipti engages with both internal and external stakeholders. Prior to Xibis, Dipti worked for a software house in the City of Leicester heading up a product team supplying cloud based solutions. Post her BSc in Computer Studies, she has also spent time managing within the recruitment sector, delivered POS projects for well-known cosmetics brands, supported the digital marketing and database functions within Educational services and was a technical author for a US based organisation. Away from her laptop and when she's not trying to play the piano, Dipti likes to explore new cities and enjoys cooking and knitting as a relaxant. She has recently passed her CBT so a motorbike may be on the horizon…..motorists watch out!

Jon Simpson

Delivery Manager

Jon has been with Xibis for 10 years and works closely with the QA/client engagement team members in an account management function. He oversees developers and ensures that client requirements are met through carrying out systems analysis. Before joining Xibis, Jon worked in embedded telecoms for 10 years and also spent 10 years working in electronic warfare defence systems, installing systems in South America and the Middle East. Jon enjoys canoeing and kayaking and also plays the guitar and ukulele.

James Comley

Commercial Manager

James is an experienced consultant with a passion for operational improvement and process optimisation. James' exposure to multiple business sectors provides a unique ability to understand complex operational challenges, then uses experience drawn from these sectors to consider solutions objectively. James understands that valued relationships are forged through time and successful delivery; therefore bases each endeavour on openness, honesty and trust. James strives for excellence and has a huge focus on integrity and professional transparency.

Martine Knight

Office Manager

Martine is the welcoming face of Xibis with a very varied Office Manager role including payroll, accounting, invoicing, banking, and facilities management. She joined Xibis eight years ago bringing with her years of PA and office management experience. She has also worked for a PR and marketing company, a craft company and a high-end shop fitter. In her spare time Martine likes to travel, read, and socialise with her family & friends.
Web and App Development
We've got fanatical runners, a sprinkling of gaming geeks and over 70 years combined experience in software development.
Andy Heard

iOS App Developer

Andy develops and maintains both new and existing apps and specialises in the iOS platform. Before joining Xibis, Andy studied mechanical engineering at University of Leicester before working in engineering in London. His interest in app development started as a hobby. Now that it's his full-time job, his new hobbies are clay pigeon shooting, PC gaming, F1 racing and looking after his two dogs.

Darren Valentine

Lead Web Developer

Darren is a lead developer, working in both web and mobile app development. He is also Xibis' System Administrator, responsible for setting up VPNs and looking after Xibis hardware and infrastructure. He has worked at Xibis for 15 years. Before that he was the webmaster at De Montfort University where he developed CMS over three sites and managed the extranet and website. Outside of work, Darren enjoys keeping active outdoors through running, cycling, mountain biking, skiing, and climbing.

Anthony Todd

Lead iOS Developer

Anthony builds mobile apps for iPhone and Android platforms. Formerly he worked at Silverpride as an iOS app developer in Derby. Before that he was self-employed as a developer on small game contracts. Anthony has also worked in Norway as an intern at Western Geco, in a C++ role, building a recording system for seismic data and integration tests. In his spare time Anthony enjoys gaming and DIY, particularly woodwork.

Mark Kendrick

Senior Developer

Mark has been with Xibis for 13 years working on web and app development. He mainly works on Android app development but also has experience of iOS and .NET web development. His experience includes data-driven stock control systems and he has a Microsoft .NET certification. Mark enjoys walking in his spare time.

Steve O'Gorman

Web Developer

Steve recently joined Xibis at the end of February coming from the education sector and specifically the core EducationCity schools product and Novabods homes product. Steve tells us that he hates being bored, so is always working away at learning something new, such as Japanese, or is embroiled in projects ranging from web development to pixel art or game design. He loves to travel and is slowly working through his huge list of countries he wants to visit.

Syed Wali

Web Developer

Syed is very passionate and ambitious about software engineering. Since childhood, he has been fascinated by trying to understand how computers work. This got him into studying Information Technology and Computing for his Bachelors, and more recently, Advanced Software Engineering for his MSc at the University of Leicester. Syed has been a web developer for 3 years prior to joining Xibis in building and designing websites. He is also involved in building and program autonomous driving robots with the university for an autonomous driving project. Outside of work, he is looking into machine learning and programming AI systems. He is also well versed in 4 languages including English, so if you have trouble understanding anything in Arabic, Hindi or Urdu, get in touch.

Lily Haynes

Android Developer

Lily joined Xibis in September 2019 after completing my master's degree in Cybernetics and Communications. Prior to this, she was completing her bachelors in Computer Science which is where her interest in mobile app development really began. Outside of work she has a keen interest in drones and, when the weather allows, flying them for aerial photography purposes. Lily also enjoys programming self-driving robots, playing strategy games and going on relaxing walks and drives.
Quality Analysis and Testing
Placed 17th out of 133 in the European Software Testing World Cup, our QA team are experts at hounding the developers until every last bug is fixed!
Chhaya Patel

Senior Test Analyst

It's Chhaya's responsibility to ensure that websites and apps are tested properly at all the right stages. Before moving to Xibis, Chhaya worked for an IT company in Coventry, doing web development. She then moved into quality assurance where she set up a thorough testing process which was integrated into the project development lifecycle. Chhaya is certified in testing by ISTQB and has applied for certification in Agile Testing. She has a BA in Business and IT from Wolverhampton University. When she's not working or looking after her two children, Chhaya enjoys running, going to the gym, and cooking.

Shyam Nandha

Software Test Analyst

Shyam joined Xibis from the education sector, although not the same company as Steve! With his excellent attention to detail, he has become an invaluable member of the QA team! Shyam enjoys socialising with family and friends, dining out and going on long drives & short breaks away – when he isn't in the gym!
Get in touch
Xibis Limited, 67 London Road,
Oadby, Leicester LE2 5DN