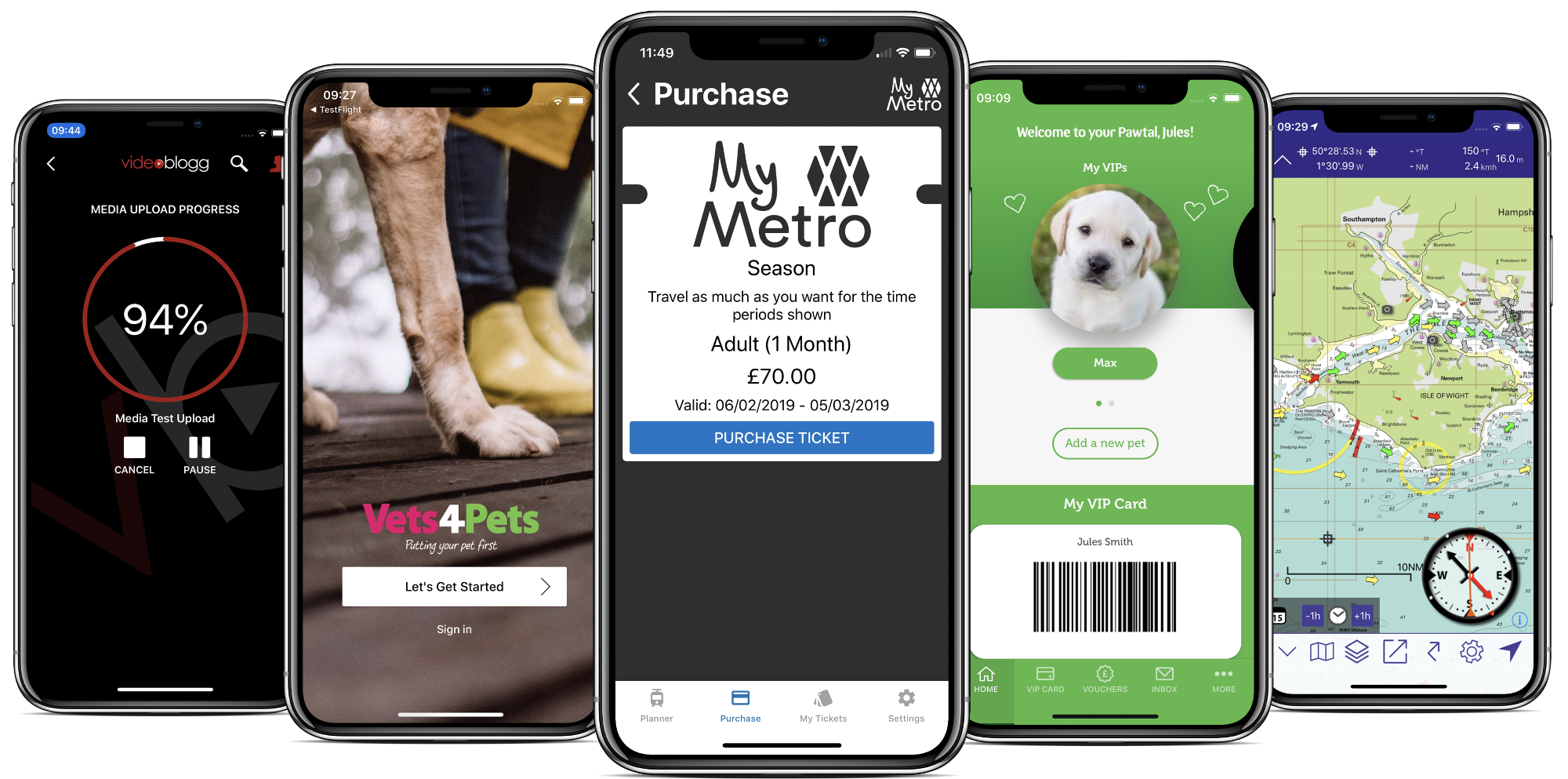 The iPhone is now a ubiquitous presence in pockets all over the UK and, indeed the world. Since its inception in 2007, the iPhone's operating system iPhone OS (later shortened to iOS) has arguably been the Holy Grail for mobile app developers looking to conquer the global market. The launch of the first iPhone over a decade ago precipitated the start of a booming app economy which will be worth over $6.3 trillion by 2020. When the iPhone first opened its App Store in 2008, users could purchase and download 500 apps from the Apple Store. Today, a little over a decade later, there are almost 2 million available.
Here we'll shine a spotlight on the progress of app development over the years and why it has become one of the most important disciplines in the tech economy.
The history of iOS app development
As the operating system and hardware behind every iPhone have evolved, iOS app development has evolved along with it. Steve Jobs was notoriously reticent to allow third-party software developers to create new native software for its iPod touch and iPhone devices. However, over the years, iOS has changed to shape the functionality that iPhone users today take for granted from voice-activated Siri to iCloud and Apple Pay. Indeed, the first 2 iterations of iOS didn't even have basic functionality like the ability to cut, copy and paste text between applications.
With each iteration of iOS, new opportunities emerged for businesses and developers to capitalize on the platform's capabilities, as well as the way in which users engaged with their iPhones. For example, when Siri was introduced in iOS 5 (2011) this opened up opportunities for numerous speech-to-text and voice-activated applications. When CarPlay was integrated in iOS 7 (2013) this created opportunities for apps aimed at drivers on the go using their iPhones hands-free. When the Health App joined the party in iOS 8 (2014) this led to a range of opportunities for app developers with their sights set on the booming health and fitness market.
Who knows what new functionalities will come to characterise future iterations of iOS and how enterprising app developers can tailor their applications to them?
Why iOS?
Apple is a tougher nut to crack for mobile app developers than Android which may be why there are nearly half a million more apps available for Android than iOS. The iPhone is still the preferred smartphone in the US, Australia, Sweden, and Japan based on usage stats from May 2019. In the UK, Android smartphones only just took over from iPhone in March 2019, but there is little difference between the two. When combining smartphones and tablets, Apple is still achieving market dominance in the UK.
Thus, while Android may have a larger worldwide market share, iOS app development is absolutely essential to businesses with their sights on the above markets.
An effective iOS app development process
Apple is notoriously exacting when it comes to iOS app development. Few apps made by nascent or inexperienced developers pass Apple's rigorous review guidelines in their first attempt. Here are some key components of an effective iOS development process;
Start with an innovative idea that ties directly into iOS' core functionalities.
Keep track of visually heavy elements which could add to the app's complexity.
Ensure all screens of the app are in sync to ensure a smooth user experience
Find the resources and iOS SDKs like Apple Push Notifications (APNS), PhotoKit, CoreML, ARKit etc. that need to be integrated.
Optimise the app as much as possible to ensure that it uses minimal memory to function, disk usage, minimising power draw and optimising CPU usage.
Ensure the app works well in active, background and sleep modes.
Ensure that the app works well and looks good when used on all iOS-powered devices.
Ensure the app is compatible with Apple's guidelines.
iOS app development can be a daunting task to take on alone. Make Xibis your one-stop shop for all your iOS app development needs.