Where are my customers?

Some of our clients have a fairly common challenge in that they would like to know more about how people move around their environments, such as stores, stadiums and exhibitions, in order to understand which areas are more or less attractive.
Solutions for this problem exist in various forms, ranging from simple footfall counters fitted above entrances and exits which provide a visitor count, up to the more advanced use of video cameras and video analysis software which provide a 'heat' map of movement in monitored areas.
Locating Our Mobile Test Devices
At Xibis we face a slightly different challenge, we have various mobile and tablet devices which our Dev and QA team use for software development and testing for the mobile applications we develop for our customers. The problem is finding the right device when you need it.
Like many companies we have a log book for each device, but when the release date draws near everyone has to have the device, bouncing between developers, our QA team and project managers, it's anyone's guess as to who had it last… While tools exist to track devices via GPS, the problem is locating them indoors. GPS accuracy can vary wildly and in many cases not at all when a device is in a building or heavily built up area.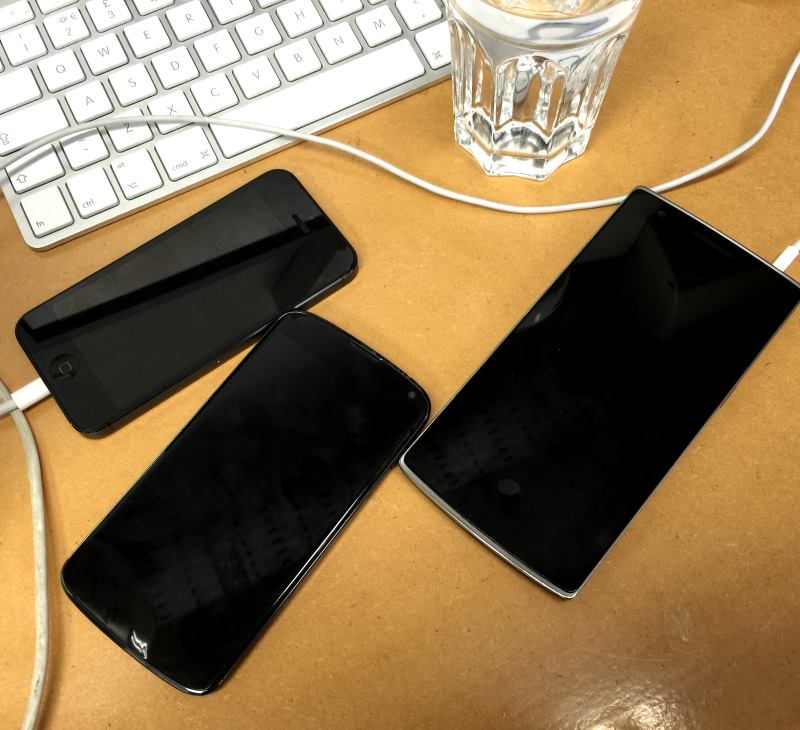 Building our Prototype
After a short brainstorming session we embarked upon a little 'Internet of Things' or IoT project which would solve both problems, using inexpensive hardware like the Raspberry PI to track devices which have WiFi enabled.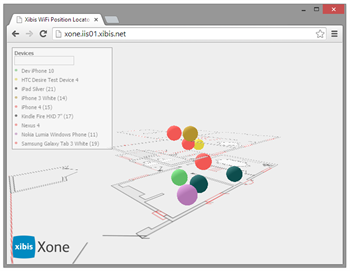 This way we could locate our test devices and anonymously track how people moved around our building with their mobile phones. The solution involves the popular credit card sized computer called the Raspberry PI fitted with a USB WiFi dongle. We purchased about 8 devices and wrote the software to detect the discovery WiFi packet sent by WiFi enabled devices, which is great as it has no personal information within the transmission. Having placed a device at each corner of our building we implemented a trilateration algorithm coupled with a predictive statistical model which allows us to locate a device to within 2 square meters. The best part is that the devices don't even have to be joined to a WiFi hotspot.
Xibis Xone Live!
Feeding this data into our web application allows us to visually locate any of our test devices, allowing us to find that all important device which someone forgot to return. The great thing is the total hardware cost was less than £200. This solution is a great way to gather a wealth of information about how individuals with their devices move around, even if it is only for those who have devices with WiFi enabled, it is a great low cost solution which feels a lot less intrusive than having cameras dotted all over watching every move.
If you'd like to see the platform in action take a look at http://xone.iis01.xibis.net. We'd love to hear your thoughts, so please feel free to email info@xibis.com.
Please note that the live xone website takes a few seconds to load and on some mobile browsers it doesn't load the content at all, we suggest a desktop or tablet browser for the best viewing experience.