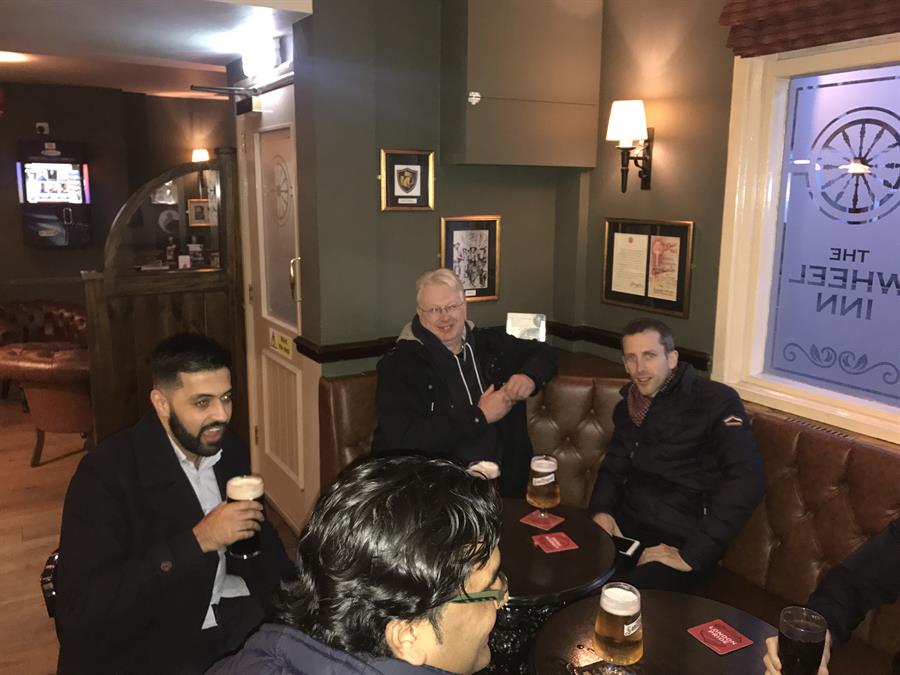 Jon Simpson, Project Manager, started with Xibis back in February 2008. This means Jon has reached a big milestone, and has now joined the 10 year+ club. Members of the club include Darren and Mark (Web and App Developers), Technical Director Ian Newson, and myself (Neil Morjaria - Managing Director). There will also be a couple more members joining the club in 2018 as well.
On behalf of everyone at Xibis, I would like to say congratulations and a massive thank you to Jon for all the hard work and commitment for the last 10 years.
He has managed hundreds of projects. There are too many to name them all, but he has managed key projects for a number of our clients which include trentbarton, TMP Worldwide, Angel Trains, South Gloucestershire, Spirit Healthcare, and Pets at Home.
There has been ups and downs in regards to the management of projects during the 10 years, as you would expect. When projects have started to go wrong, he has always been able to rein the project back in and get back on track.
Thanks again Jon, and here is to another 10 years. Now we need to go celebrate with a nice pint of ale.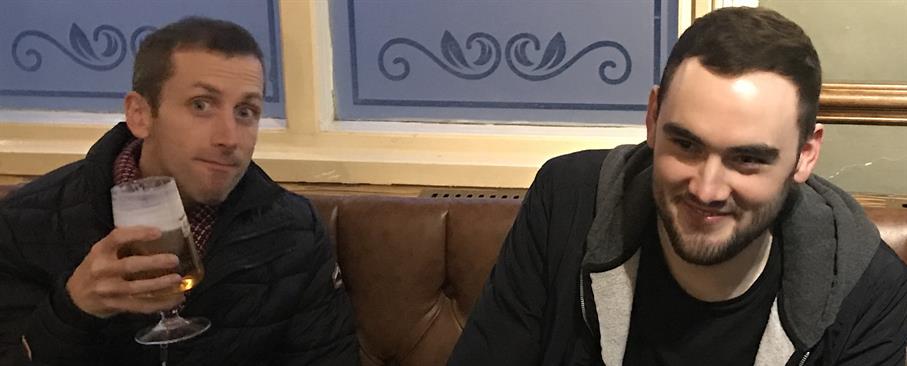 Comments from some of our clients that have worked with Jon over his 10 years:
Mark Greasley, Group Projects Director, trentbarton:
"We're really pleased to work with Jon on our numerous projects and developments; he's worked closely with us over the last ten years to achieve many new developments to our web presence in various areas, and we look forward to continuing to work with him in the future. Very best wishes on his ten year anniversary."
Greg Chippet, Resourcing Manager, South Gloucestershire Council:
"I have many memories of Jon over the ten years we have worked together and all have been good and happy ones. I remember the meetings in Birmingham with Neil Meredith from Tribal where we mapped out our version of Workflow. Jon would arrive in his motor bike gear having travelled from Leicester. At first I thought we had a Hell's Angel on the team!!. A phrase I always associate with Jon is "anything's possible" usually followed by a comment around how much money you're prepared to spend. Jon has a great sense of humour which makes problem solving a lot more fun but above all I have learnt to trust Jon and the honest advice he gives. I hope he has another fantastic ten years with Xibis."
Paul Williams, Project Manager, TMP Worldwide UK:
"I'd love to have some snappy phrase or anecdote – but all I can say is pleasure to work with, knows his onions, wise beyond his years…."
Neil Meredith, Managing Director, 6Stages:
"I have had the pleasure of working with Jon throughout his 10 year tenure at Xibis across a multitude of often complex technical projects. Throughout any challenges we faced Jon has always been supportive, trustworthy and solution focused. For that I would like to say thank you! As we look to the next 10 years, I very much look forward to continuing to work on new projects with Jon and wider Xibis team."