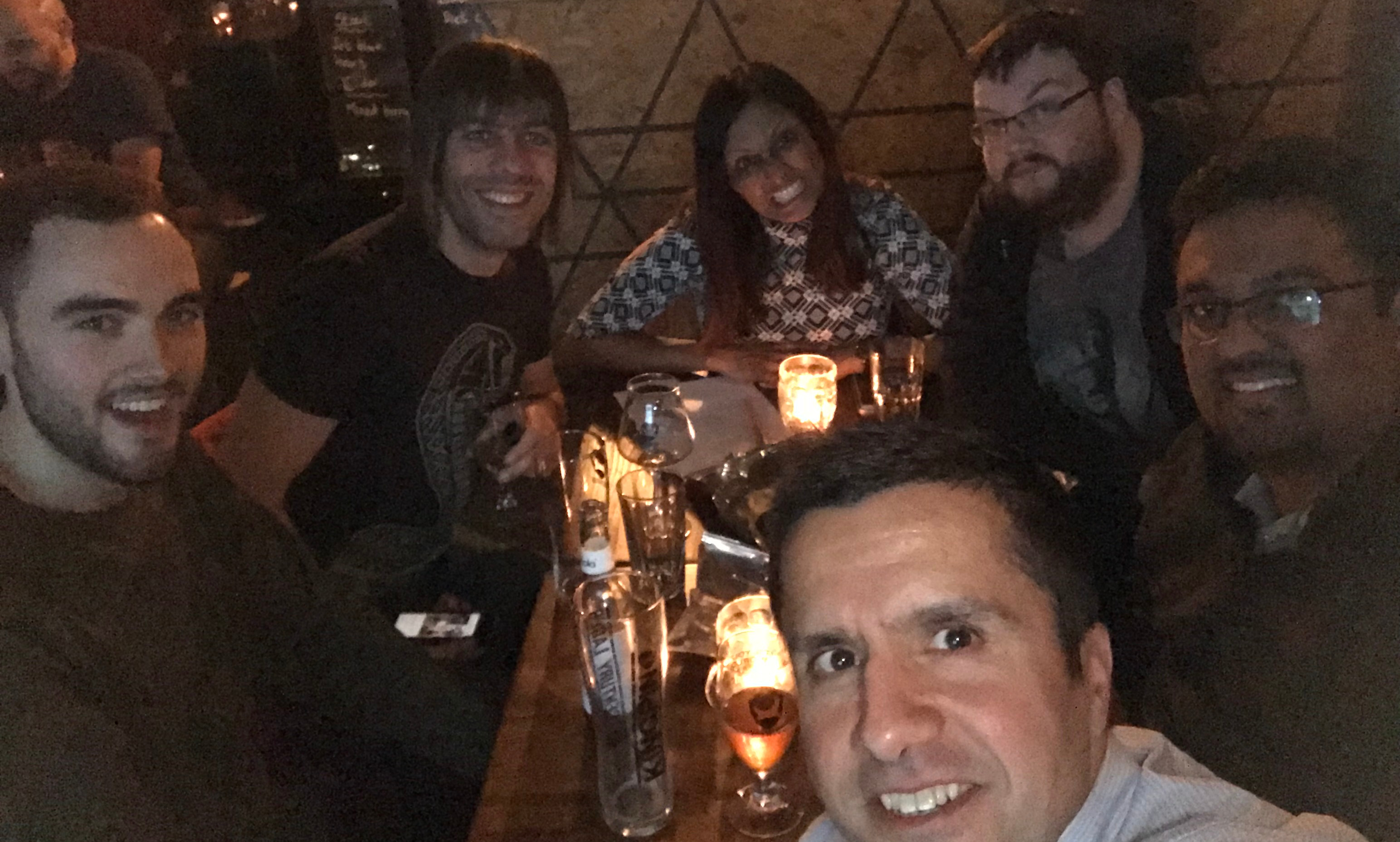 For the first time ever, the Leicester Digital inter-agency pub quiz was held on the 21st November, and was a roaring success. The inaugural quiz was at BrewDog on Friar Lane in Leicester. A big thank you to the resident quiz master Kieran and the rest of the BrewDog team. Also, a massive thank you is needed for Dafydd from Cite who was the one that got the ball rolling, and arranged the fantastic evening.
The quiz involved a number of digital agencies around Leicester. These were Cite, Bulb Studios, Herdl, We are Unity, Rock Kitchen Harris, Williams Commerce, Effective Digital, and us at Xibis, obviously. Each agency sent a team to compete to become the first champion of the inaugural event.
It was a tough quiz, which included three separate rounds, with a specialist round focused on all things creative and technical. The specialist round was first, and Xibis smashed it and took the lead. Unfortunately, it was all downhill from there! We had a reasonable general knowledge round and were part of the leading pack. But we had a nightmare with the Christmas round. Trying to get a bunch of developers to solve word anagrams was our downfall. Dismal fail with Tossing Eagerness. Turns out it was Season's Greetings.
After the three rounds, we finished joint third with Cite. To remedy this, Kieran had a tie-breaker question ready, and each team had to send a member of the team to the stage. We had a quick huddle, and we all decided to throw Dipti into the deep end. Dipti was not impressed.
Now, we were all confident she would bring us home in 3rd place. All the pressure was solely on her shoulders with no help from other team members allowed. She had to face off with the knowledge and experienced Andy from Cite. Kieran read off the question…"What is sold the most each year, Artificial or Real Christmas Trees? Let's just say we finished fourth. We'll leave it with you to decide the correct answer for yourself. Dipti, your performance has been noted for your next employee review.
Congratulations to the team over at Bulb Studios who took the title with their team of 8. I thought the rules were max team of 5! :)
Looking forwarding to the next one, and having a shot at claiming the title.