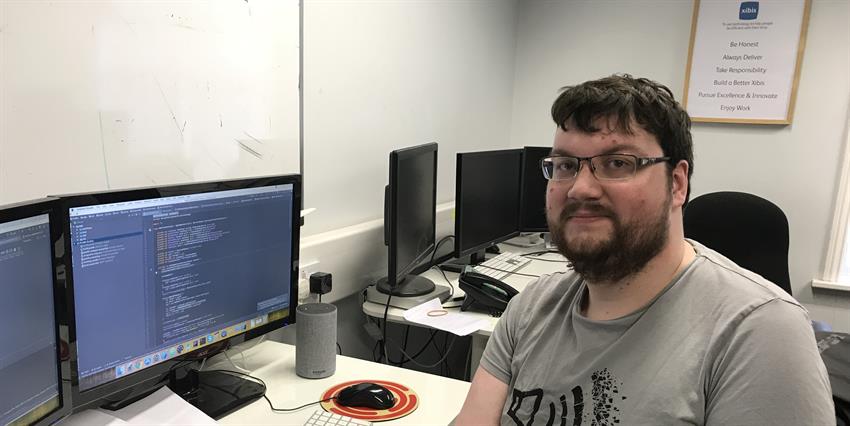 Over the last two years we have seen a large increase in the number of smartphone and tablet app projects, and this has caused a need to grow our app team.
To account for this increase in app work, we added two new app developers to our team in 2017, and to support the continued growth, we have now increased the team by one more.
We would like to welcome and introduce Ben Barber. Ben is an Android app developer, and joined the Xibis team from Games Workshop.
At Games Workshop, Ben worked on a number of apps, and these include Bloodbowl, The Age of Sigmar, and Citadel Paints.
Ben actually started with us in January, and immediately hit the ground running by working on a new Android app for a new client. He has recently been investigating how Amazon Alexa Skills can be utilised and be of benefit to our customers.
Even in the first month, Ben has shown great promise, and is a fantastic addition to the team.