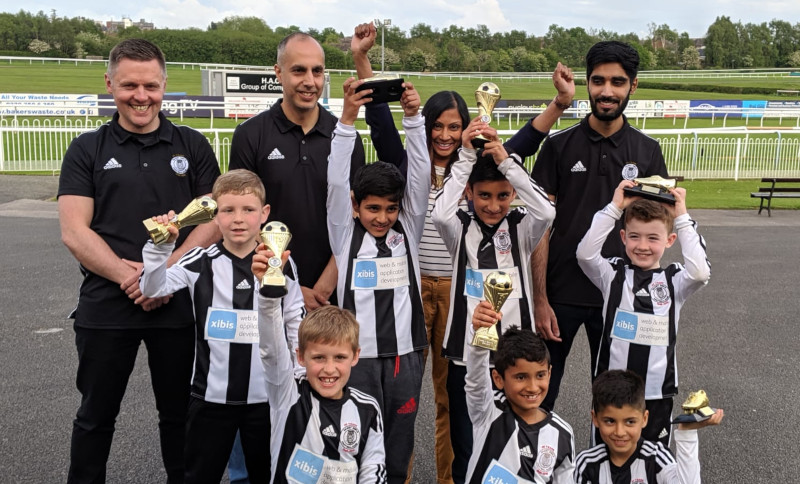 Xibis are proud to be the sponsor of the Oadby Owls U8 (Snowys) team for the second season running.
As sponsors, we were invited to attend the end of season awards ceremony that was held at the Leicester Race Course and was for all the Oadby Owls teams to celebrate and receive their trophies. Dipti Ramsay attended this special evening and had a fantastic time meeting all the boys, parents and coaches.
Under the coaches Bijesh and Steff, the team has really developed this season and has been playing some great football. The team have done extremely well with only one loss over the 13 competitive games played. This is a fantastic achievement and the parents of all the boys should be extremely proud of what they have achieved.
Xibis will continue to support the team for the following season and we are looking forward to seeing the team develop even further. We are sure they will under the great coaching team and especially with the dedication shown by all the boys.