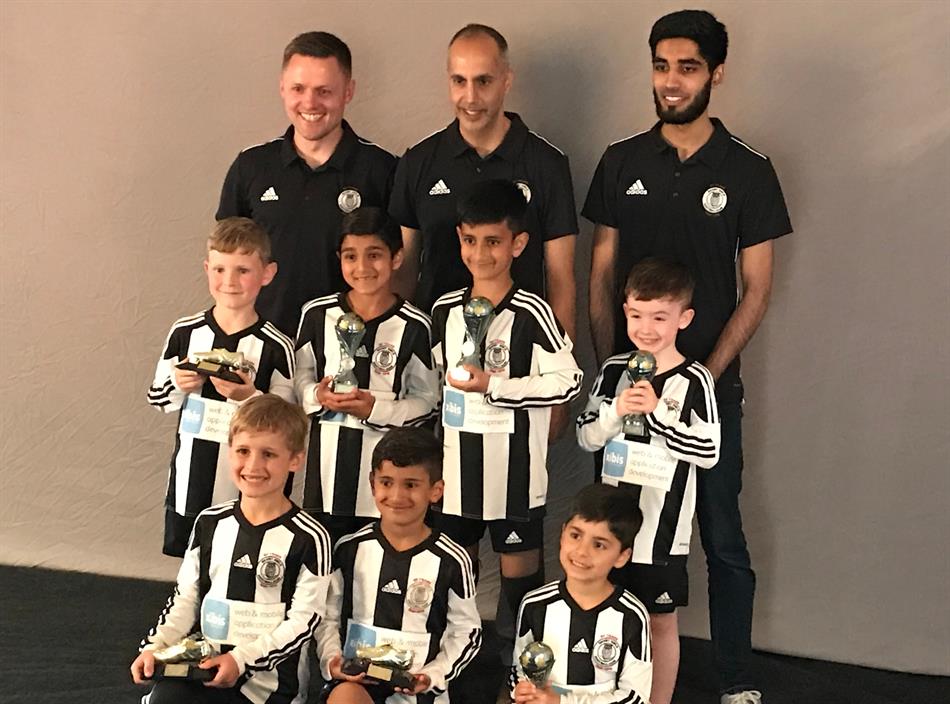 The season has now come to an end for the Oadby Owls U7 (Snowys) football team, and Xibis would like to say they are extremely proud of all the boys involved for their performances, hard work, and commitment throughout the season. Xibis feel privileged to have been the sponsor of the team.
The end of season awards took place at the Leicester Racecourse recently, and it was great to see the team enjoying the experience, and the pride in all the parents' faces.
A big thank you to the coaches for all their hard work and dedication to improving the team, and to ensure all the boys are enjoying themselves. Obviously, the coaches are the best suited to comment on the performance of the team, and Bijesh has provided the following end of season summary:
"Fantastic group of players who have worked hard throughout the season at every training session and on match days. The coaches are trying to implement a passing game with the team ethos central to this. The players really understand this and it is great to see them applying themselves accordingly, with some fantastic passing moves and strong positional play. Given the age of the players this is really commendable and all of the coaches and parents are really proud of them."
"Win, lose or draw, the players play with a smile on their face, enjoying the great moments, whilst learning and moving on from the not so good days. The team has played some great football at times, being commended by opposition managers and supporters, had the experience of playing at the Leicester City Football Club training ground, and also battling out a goalless draw earlier this season (no goals in an U7 match – must be a first?!)."
"As we enter the last throws of the season, with a number of summer tournaments, the boys will look forward to continuing this great journey as they move to the U8's for season 2018/19!"
"All the players, coaches and parents would like to thank the Xibis team for their great support during the season. Thank you."
Xibis are already looking forward to next season, and to see some more great performances from the team.