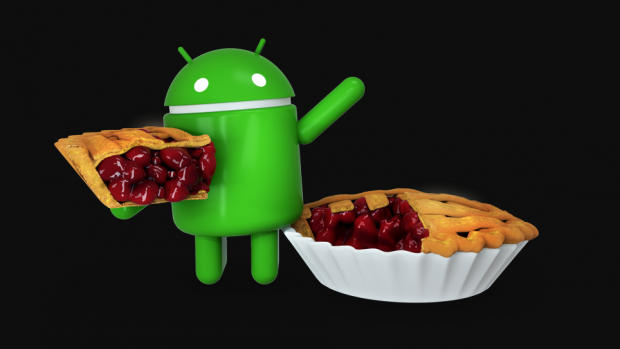 Android Pie & What's Happening in November
Android Pie (love the name…?) has been released in the last month, and compared to iOS 12 it's a rather large update full of all sorts of new functionality. Here we'll cover some particular highlights, but we also need to talk about November which we'll do first.
November 1st 2018 is a date to be wary of for both developers and owners of apps in the public domain. On this date, new rules will be introduced by Google in an attempt to ensure that the quality and consistency of Android apps is maintained across the entire landscape of Android developers.
For apps that are currently live on the Google Play store, they will be fine, unless that app is to be updated after the 1st of November.
For new apps and updates to existing apps, the app needs to target one of the latest two SDKs (software development kits), which at this time is Oreo and Pie. By doing this, Google is forcing Android developers to update apps to keep them modern, rather than just hang onto old software development kits.
What happens when I change SDK?
So, we're all nudging this targeted SDK value along on a regular basis. But what actually happens when we make this change? It's hard to say, but you can anticipate that the bigger the app, and / or the bigger the leap from old SDK such as KitKat to Pie, the more errors you'll be fixing.
As a developer, you'd be making this change, then hunting for red and yellow lines, much like spelling errors in Microsoft Word. No doubt it would be a good opportunity to look at refactoring or switching libraries.
Our advice is to make sure that each time you go through an update, you target the very latest SDK possible, and it would be ideal to schedule this kind of activity to shortly after a new SDK comes out from Google. This will hopefully reduce the number of errors you'd deal with on a biyearly basis.
At Xibis we have strategised to look after our customer's apps around this big shift, and have measures in place with our QA team to support that.
Click the link below to see more about the way we work
https://www.xibis.com/about/ourprocess
Xamarin is a Bit More of an Issue (In Theory)
From experience with cross-platform development, we have come to understand that this big shift in the way SDKs are targeted has lead to existing Xamarin builds being unviable to maintain. However, we cannot verify this until we get to fully investigate this for ourselves.
Those Weird Black Notch Cutouts
Hard to describe, but if you've seen the iPhone X then you'll know what I mean. Android devices are taking up this new device design trend which allows for more screen space overall, but these black indents are present to give a home to cameras and other hardware.
What's worth noting here is that these notch cut-outs can be positioned in a variety of places, dependent on the manufacturer's choices. It's to be expected that the iPhone X set the standard, but there are other options such as notches in corners of screens (it looks weird!).
What's important here is whether your app can handle this or not? Might be that the notch cut-out is over a key UI element in your app, forcing you to redesign the app.
There are ways to test this easily without spending lots of R&D / QA budget on lots of new devices, we can simply run emulators for various devices.
Patch 9.1 Highlights
Not quite ready for the initial update to Android Pie, we have app actions and slices. These will offer some functionality for your app directly in the operating system without having to actually open the app. You'll see notifications right there in the app drawer, showing adjacent the specific app icon. Might be that you order flowers through an app every Tuesday for a family member, well the app could be made to recognise this behaviour and help you out as a neat reminder and shortcut to place that order of Antirrhinum majus.
This will have to be coded into the app, but logic can be implemented in order to identify typical actions that you'd carry out based on a time of day.
We can see this working for some of our apps; a slice appearing under the app icon in your list of apps, suggesting you might want to order that bag of dog litter that you order every month.
This acts as not only a quick way of getting to perform an action (such as ordering in this case) but also a really neat, kind of ubiquitous reminder.