If you have a website that works on mobile phones and tablets, you're probably wondering why on earth you need a mobile app as well.

The stand-out feature that you can add to an app, but not to a website is push notifications. Once a user has your app, you can send out messages to pop up on their phones, luring them back in.
This is an incredibly powerful feature, even better than sending easily overlooked emails. The key is to make it personal. If you don't have a baby, you don't want to see a popup with a code for 20% off pushchairs.
If you target the notification based on user preferences and their previous use of the application, you could see 3x higher conversion rates than if you push out a generic message.

After all, you'd rather see "Hey, the book you added to your cart is now £5 cheaper" than "10% off all books with code SALE".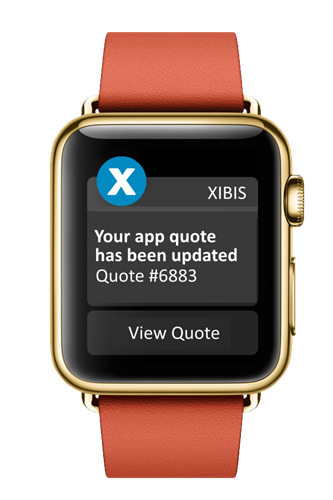 Push notifications have uses outside e-commerce as well - maybe you're running an event in the customer's area and want to let them know. Waze, a navigation app, sends out notifications when there are road closures on routes you take regularly. The more helpful you can be, the more users will value your app and in turn, your brand.
If you're considering a mobile app for your business, please get in touch at info@xibis.com to discuss how you could take advantage of notifications.