I've got some interesting headline stats to share with you about app usage in 2015 from App Annie's annual report.
Android app downloads are soaring, while iOS has reached a plateau
From a similar starting point in 2013, Android app downloads have grown to twice the level of Apple's.
This is primarily driven by emerging markets like India gaining access to cheaper Android handsets, but 2015 was also the first year that downloads on Google Play surpassed those on the iOS app store in the US. iOS app downloads overall even decreased slightly from 2014.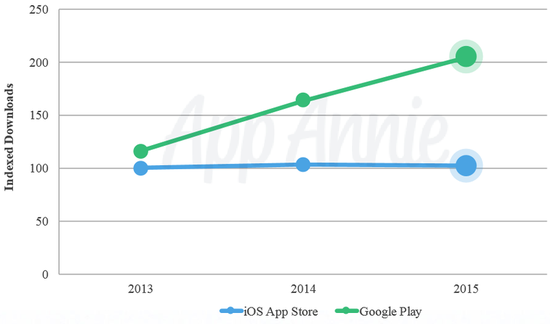 It's not all bad news for Apple, who are pushing ahead in the battle for revenue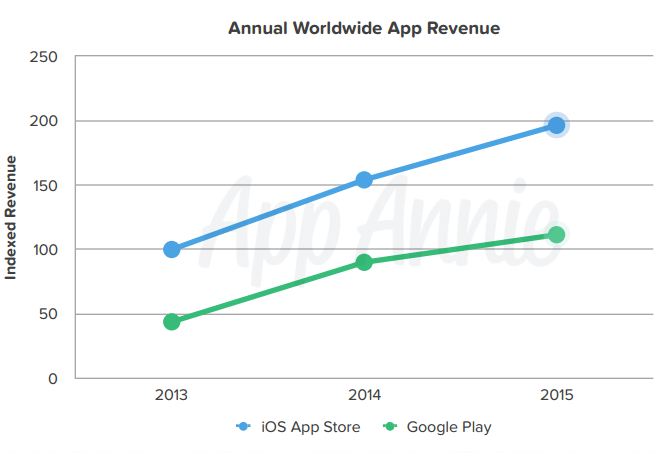 iOS apps are still the clear winner in terms of app revenue. Despite the gains in Android app downloads this year, the gap between iOS and Android revenue even widened slightly.
This was primarily driven by strong adoption of iPhones in China, which overtook the US to claim the highest number of iOS app downloads per country.
2015 was a big year for m-commerce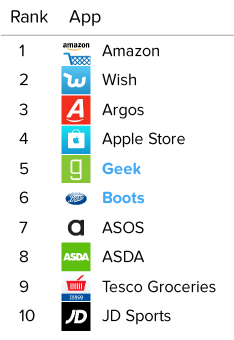 Download growth for the top 10 retail apps outpaced overall app growth in the US, UK and Japan.
Here's the top 10 retail apps by downloads in the UK. Geek and Boots are new entries, proving that it's still not too late to launch an app.