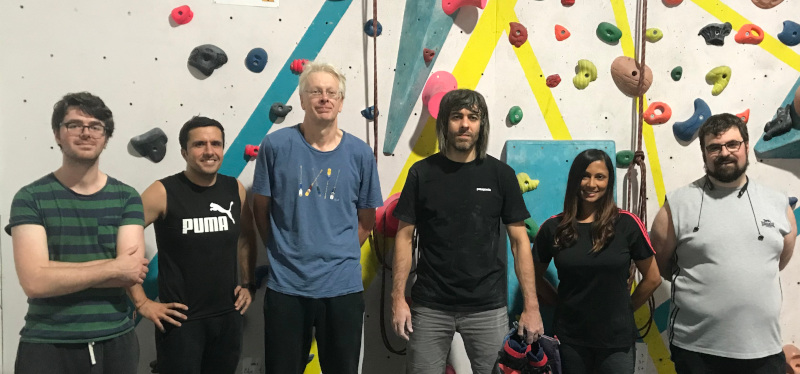 Darren Valentine, Lead Web Developer at Xibis, is a keen and avid climber (He is the one looking the most serious and potentially ready to body slam anyone who gets in his way in the photo above). Darren took it on himself to organise a Xibis climbing event, and those in the photo were the willing participants.
Our evening was spent at the Climbing Station in Loughborough and was enjoyed by all. We had a comprehensive induction by Jacob and Nick, who are members of the Climbing Station team, to prepare ourselves for what would come next.
We were all put through our paces and tested ourselves to the limit. Many of us were feeling aches and pains this morning and we have been struggling around the office, but as they say "what does not kill you makes you stronger" (if only my hamstring would agree with me).
We are all definitely looking forward to giving it another go, once we have all recovered.
Big thank you to Darren for organising.