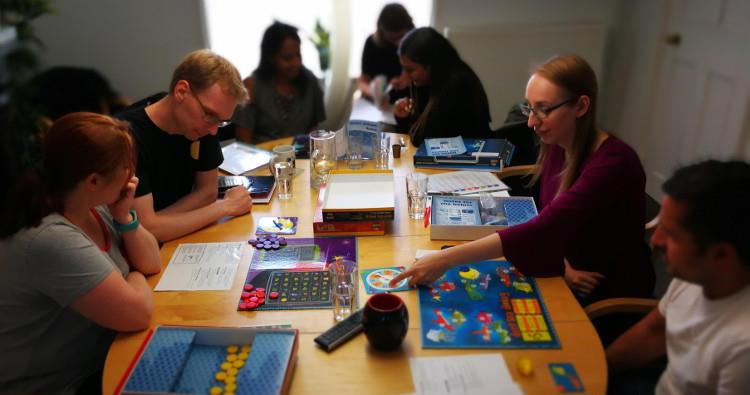 Number Partners is a volunteering scheme designed to support young people aged 7 to 14 to improve attainment, confidence and motivation in numeracy in schools across the UK. Groups of volunteers from businesses or the wider community, visit a local school once a week for half an hour to play simple number games while acting as aspirational role models.
It was first started in the London Borough of Tower Hamlets and has spread to other areas of the UK. Leicestershire Cares have been managing the Number Partners Project within Leicestershire for over 12 years and was created so that local businesses could help Leicestershire primary school pupils with their maths.
Here at Xibis, we decided we wanted to be part of this great project and to get our staff involved. When we discussed this with everyone, many of our guys were happy and excited to volunteer their own time.
We were all eager to get started, but before we could get involved, we needed to be taken through some initial training and provided with advice around going into schools and working with children. Gail and Helen, from Leicestershire Cares, recently came over to the Xibis office to give us our training. We were also joined by Dipti Rana from Shakespeare Martineau, who is another organisation that is part of this great project.
Due to the number of Xibis volunteers, we could not fit everyone into the first training session, and so we had to book in a second session in the coming weeks.
Part of the session involved a test for all attendees to show their prowess with mental maths. We were given some numeracy questions to calculate in our head, then writing down how we worked it out. It was surprising the number of different methods used by the people involved.
Why not try it yourself using the following examples:
148 + 148
59 + 42
142 - 28
8 x 7
228 / 4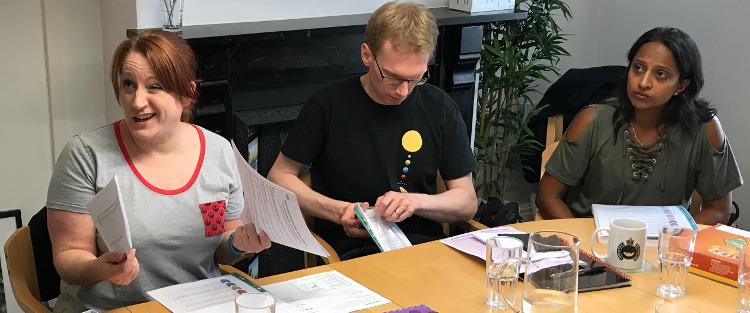 Having absorbed all the information and advice, and having a good laugh at the different methods used, there was one part we were looking forward to the most, which was to have a go at the games we will be playing with the children to help improve their maths skills. We were split into groups of two, and I have to say it got quite competitive between all. Jo and Gareth ran out of time and had to finish their game after the session. I was reliably informed, by Jo, that she had won, but I did not get this confirmed by Gareth.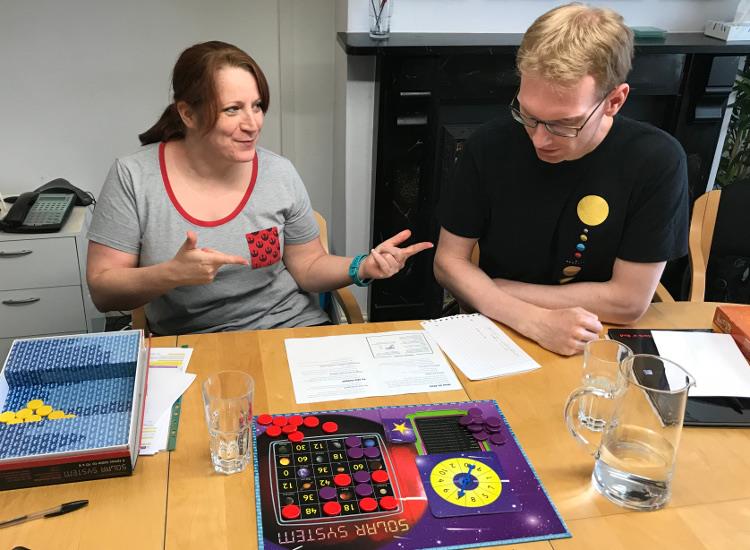 Looking at some statistics around numeracy in England is quite shocking. 20% of children leave primary school below an expected maths level, and 4 out of 5 adults have a low level of numeracy. A further shocker is that almost 50% of people feel it is socially acceptable to be bad at maths. Studies show the reason so many of us believe we can't do maths is largely psychological, not due to intrinsic ability. A positive attitude to maths is key to being numerate. Maths is not a skill you are born with, but rather a skill that can be learnt.
You might be asking how this affects businesses, well the economists from the Audit Office revealed in 2014 that poor numeracy is having a damaging impact on the UK economy, and is estimated to be over £20 billion per year. If the tide is not turned, by 2030 it will cost over £30 billion to the UK economy in untapped potential.
Here at Xibis, we are looking forward to helping improve the ability and confidence of the children we get to support in one of the local schools. We will play our small part, alongside the other organisations that are supporting the Number Partners Project within Leicestershire. If any organisations are interested in taking part, please get in touch with the team at Leicestershire Cares.
---
Leicestershire Cares brings businesses and communities together for the benefit of all, through employee volunteering. They provide volunteering opportunities for companies looking to get involved with communities in Leicestershire & Rutland.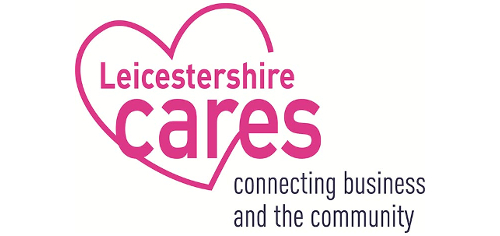 ---
Sources:
National Numeracy - https://www.nationalnumeracy.org.uk/research-attitudes-towards-maths and https://www.nationalnumeracy.org.uk/what-issue and https://www.nationalnumeracy.org.uk/cost-outcomes-associated-low-levels-adult-numeracy-uk-2014
New Philanthropy Capital - https://www.thinknpc.org/publications/count-me-in