Imray Navigator Sailing App for iPhone and iPad
Navigating a route to success for Imray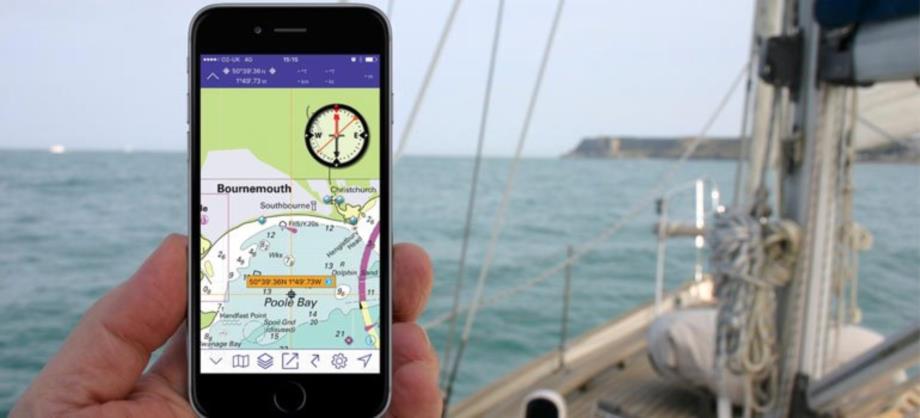 Imray Laurie Norie & Wilson Ltd was formed in 1904 when three London chart publishing firms, each with a history going back to the mid-1700s, amalgamated. Now based in St Ives, Cambridgeshire, Imray is the leading publisher of nautical books, charts and apps, and publishes information for sailors to plan and navigate their voyages worldwide.
Imray charts are now produced digitally for printed and electronic editions by its drawing office team. The catalogue of yachting charts is regarded as the best available, with award-winning cartography that sets the standard for the leisure sailing sector.
Paper charts are complemented by a growing list of electronic publications and high quality pilot books by leading authors.
Pioneering the nautical charts sector
Imray began its move into mobile applications in 2011, working with an IOS developer called Tucabo to create a suite of sailing-related apps for the newly-launched iPad. The apps soon gained interest in the sailing community and broader industry, even winning early awards for innovation.
Following Imray's acquisition of Tucabo in 2015, Imray approached SCISYS, a leading international developer of IT services to update these apps. SCISYS also brought in one of its UK subsidiary companies, Xibis to provide sector expertise.
500,000
App Store Downloads
8,000
Locations with Tidal Data Worldwide
"We'll continue to embrace developments in technology to increase the options available to our customers. Xibis has provided us with the foundation to support this growth, fully understanding our business and the requirements of our customers. They're helping us to build on our reputation for innovative and high quality publishing of nautical information."
The evolution of information delivery
Lucy Wilson, Director at Imray explains: "We publish paper charts and guide books for leisure sailing and marine navigation. Our carefully-edited charts are based on information from official Hydrographic Offices and many other sources. They receive unrivalled, continual attention and amendment by our skilled cartographers, who ensure that they always contain the latest information. Our guide books, written by well known sailors, illustrate and provide detail on some of the most exciting sailing areas around the world.
"There are over 230 paper charts in our range, each covering particular areas at a range of different scales. We recognise that customers want these in digital formats that can be used whilst sailing, plugging into GPS signals for real-time, informed decision-making.
"Building on our long history, our focus is on providing the edited, highly quality-controlled information for which we are known. This extends to our range of apps. Our work with SCISYS and Xibis has allowed us to build on the initial success of the apps, using the latest technology to refresh, update and add more functionality to provide our customers with all of the data they need at sea."
Suite of integrated nautical applications
Lucy Wilson continues: "We've now been working with Xibis for around two years and they've helped us to regularly update our original apps as well as adding new features and producing more customer-friendly interfaces.""
Xibis has updated Imray's Tides Planner app that gives instant and easy access to tidal data for 8,000 locations worldwide.
Tides Planner offers a range of features including tide predictions, minimum depth, spring/neap tide dates, time planning, sunrise/sunset, dawn and dusk times and moon rise/set. Aimed at sailors, divers, canoeists, fishermen, surfers, swimmers and photographers, the app has reached more than half a million downloads to date.
Xibis has also updated the Marine Imray Charts app for chart navigation to enable users to obtain charts from Imray's range as well as from other Hydrographic Offices, plan their routes and share tracks with crew or friends. Xibis has also worked on updating Imray's other navigation apps including Boat Instruments.

"I have tried a number of different apps but this one has the best features by far. And of course excellent, reliable Imray charts"
New Navigator app enables easy route planning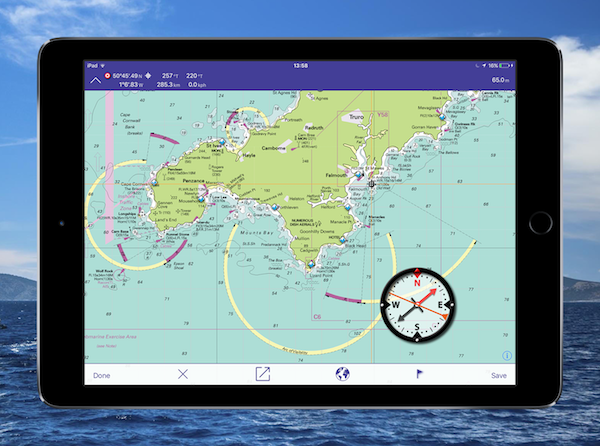 Most recently, Imray has launched a new Navigator app, developed by Xibis, that enables sailors to zoom and pan seamlessly across multiple charts on their smartphones or personal devices for easy route-planning at sea.
Available in six languages, the app offers subscriptions to sets of award-winning Imray nautical charts plus a selected range of charts from other international Hydrographic Offices and publishers. It enables easy passage planning, route creation and sharing of tracks and waypoints with crew or friends, as well as access to tidal information.
The Navigator app contains GPS software, navigation tools and demonstration versions of charts of the English Channel.
Get in touch
Xibis Limited, 67 London Road,
Oadby, Leicester LE2 5DN