West Midlands Metro Tram App
A smartphone app for customers of West Midlands Metro to plan their journey and purchase digital tickets and seasonal passes


West Midlands Metro (WMM) is a tram network in the county of West Midlands, operating between the cities of Birmingham and Wolverhampton via the towns of West Bromwich and Wednesbury.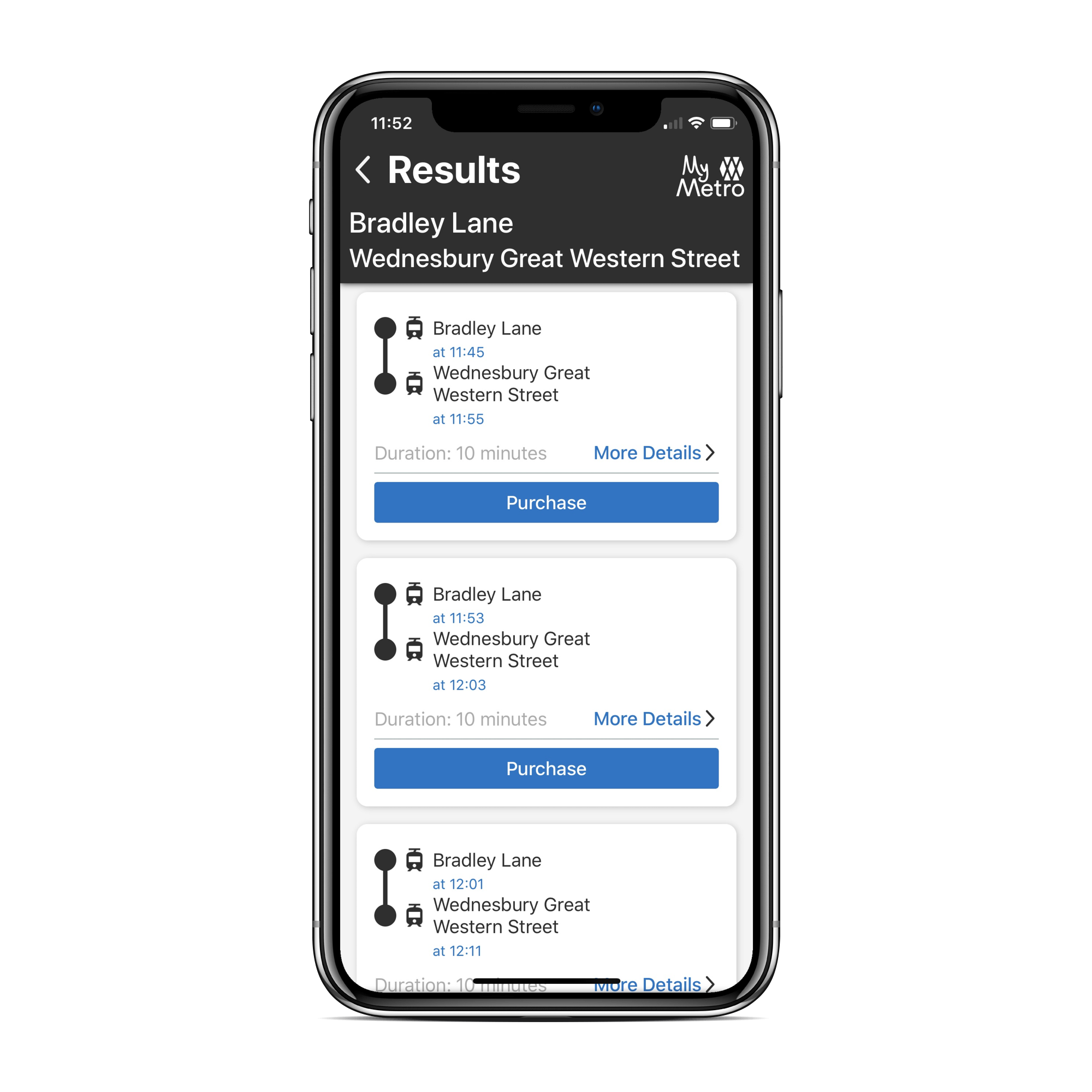 Operated through Midlands Metro Limited, it is owned by the West Midlands Combined Authority and brings together the alliance to implement a long-term framework for design and expansion. Expansion talks and proposals have seen plans approved through to 2023 from a single line to multi-network linking Wolverhampton, Birmingham, Dudley, Brierley Hill, Digbeth, North Solihull, Birmingham Airport, the NEC and HS2.
Up until the release of the My Metro app, consumers were only able to purchase physical tickets in person only. The objectives and focus for the app from WMM was to allow consumers to plan a journey and make a saving by purchase tickets on the go with ease and swifter transactions, eliminating the arduous queues. Xibis, with its extensive experience in the app world, was approached to develop this solution in partnership with WMM.
Released for both Android and iOS platforms, tickets can be purchased via the app for same day travel or pre-purchased for future journeys. With e-tickets stored against a consumers account and easy payment methods, travelling the network is a seamless process from beginning to end. Linked to the current service information Twitter account, consumers can check for any disruptions along their line and supply feedback to a customer service representative directly.
Current sales have shown an increase in conversion from physical to e-tickets by over 10% within the first month of release.
Carl Williams, West Midlands Metro Director of Operations, explained: "2019 promises to be an exciting year for the tram and now customers can keep up to date with the latest developments on their mobile."
This product is an ongoing partnership between WMM and Xibis and as the network expands, we already have in place an exciting feature roadmap to be rolled out over the course of the next year.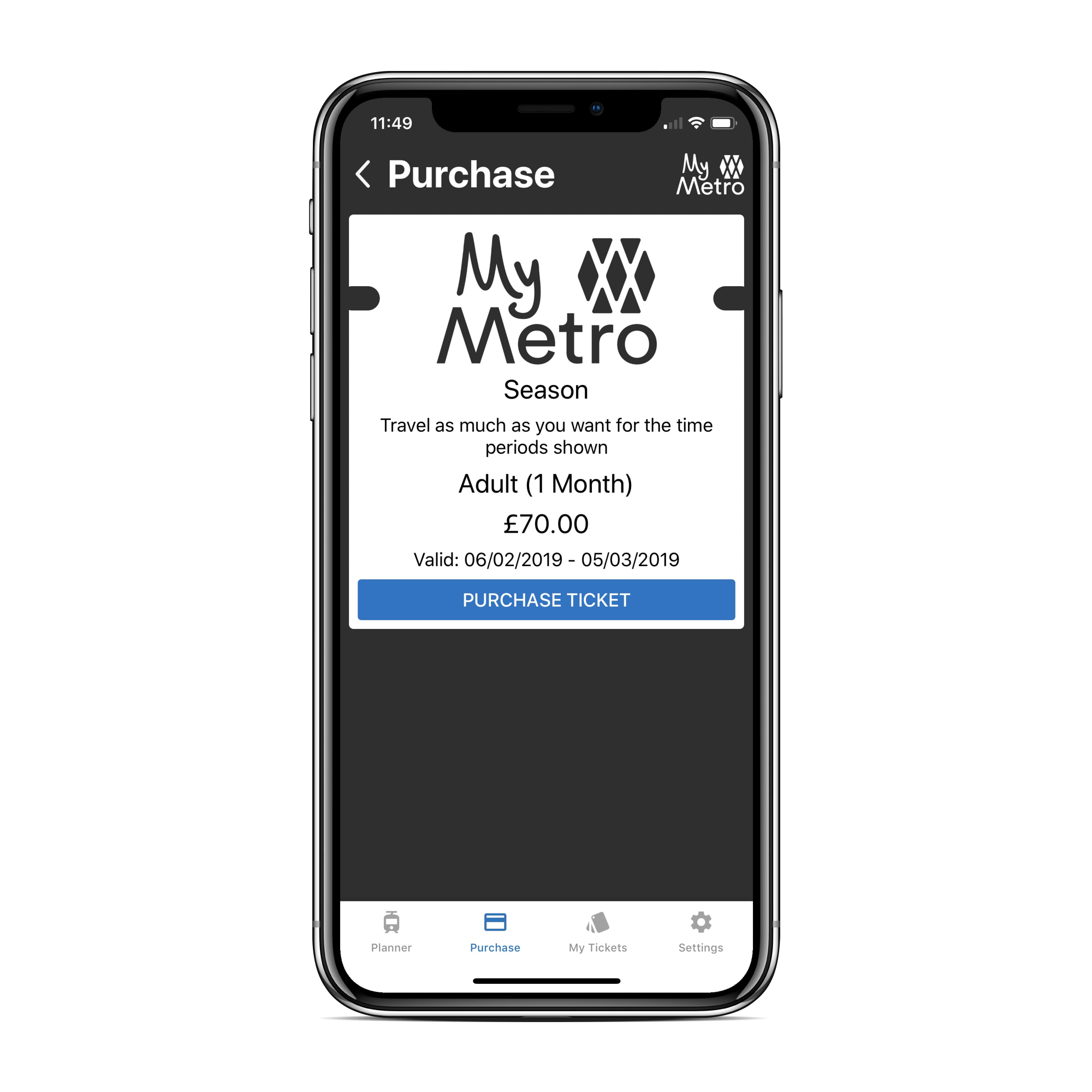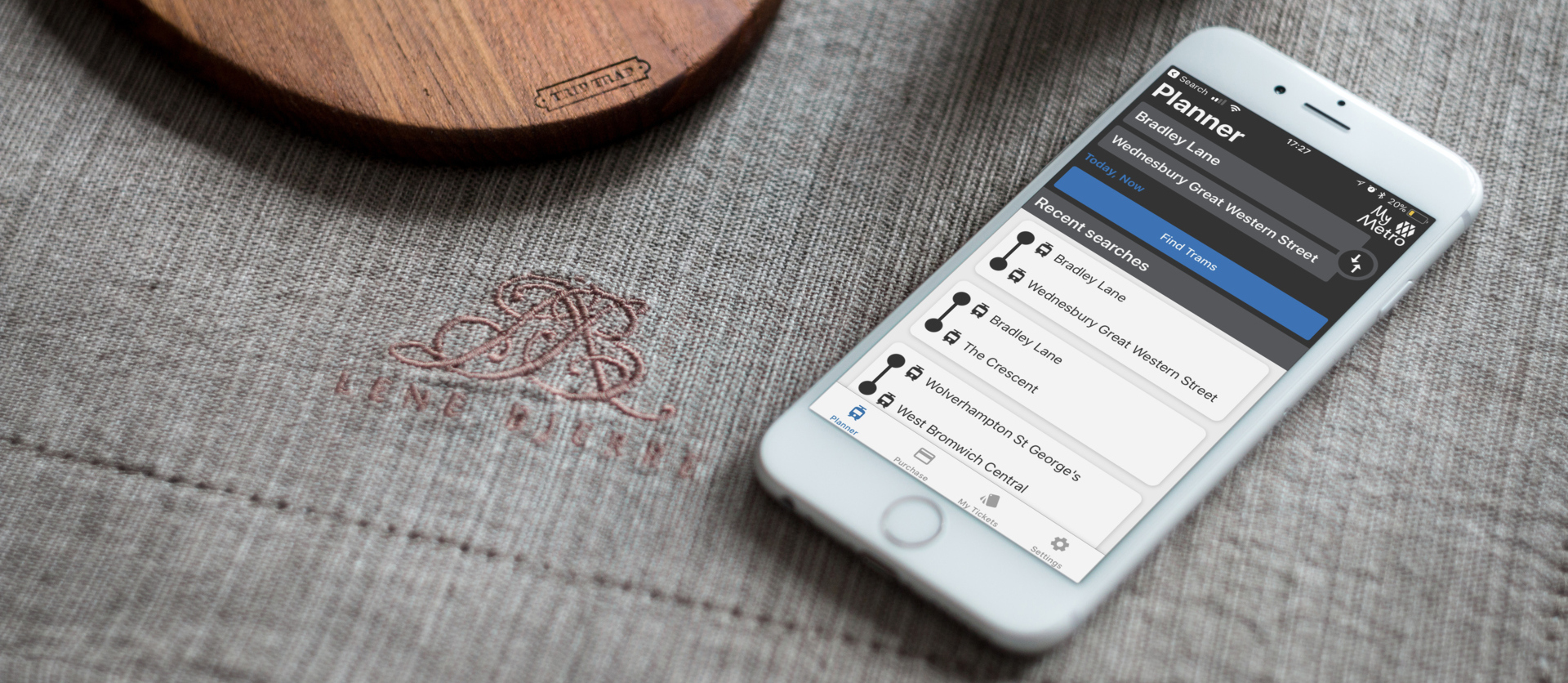 Get in touch
Xibis Limited, 67 London Road,
Oadby, Leicester LE2 5DN