trentbarton Website and Bus Tracker
Get real time bus information on trentbarton's responsive website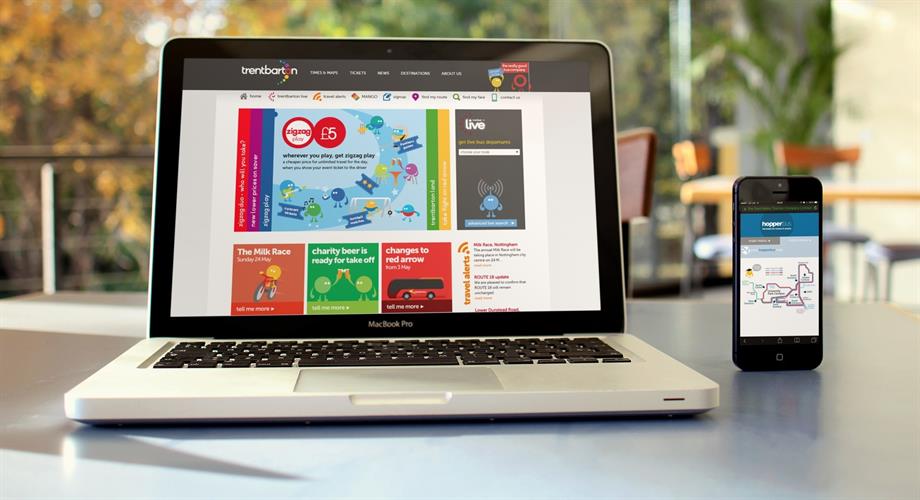 trentbarton are one of the largest independent bus operators in the UK with around 270 buses covering the East Midlands.
Their business required a bespoke content management system that could handle both their traditional site alongside a new mobile version for their customers on the move.
Their objectives were to enhance the customer experience and increase the efficiency of their web administration. Xibis' well-established CMS provides a simple interface that allows trentbarton complete control over all aspects of their website from latest news and current events to fares, ticketing and routes.
"Since taking over our website, Xibis have made an incredible difference to our business. Their solution is flexible, responsive and easy to use, allowing us much more control over our content than before. We have big plans for new features on the site and Xibis have the know-how to make our vision become reality."
Mobile version of site - A design specifically created for mobile users so they can navigate to important information quickly and easily - all managed through the single CMS system developed by Xibis.
Easy passenger route planning - A unique route finder algorithm developed by Xibis allows passengers to know which bus routes they need for any bus journey, just by entering a source and destination.
Real time - Live departure information can be viewed in real time. When using a smartphone with location services, users can see the nearest bus stops and travel information relevant to their current location.
Wide ranging content management - The ability to manage and upload maps, images and timetables to ensure all of the passenger information on the website is up to date.
Essential driver information - The nature and location of road works and other potential hazards on each route can be uploaded and located easily. The location of such events are entered once and each route using that location is updated automatically, resulting in faster internal communication and improved safety.
On-line ticketing and MANGO card service - Similar to the Oyster card in London, MANGO requires passengers to set up an account to manage a pre-paid fare card to gain discounts on fares. Registered users can add money onto that card via the site.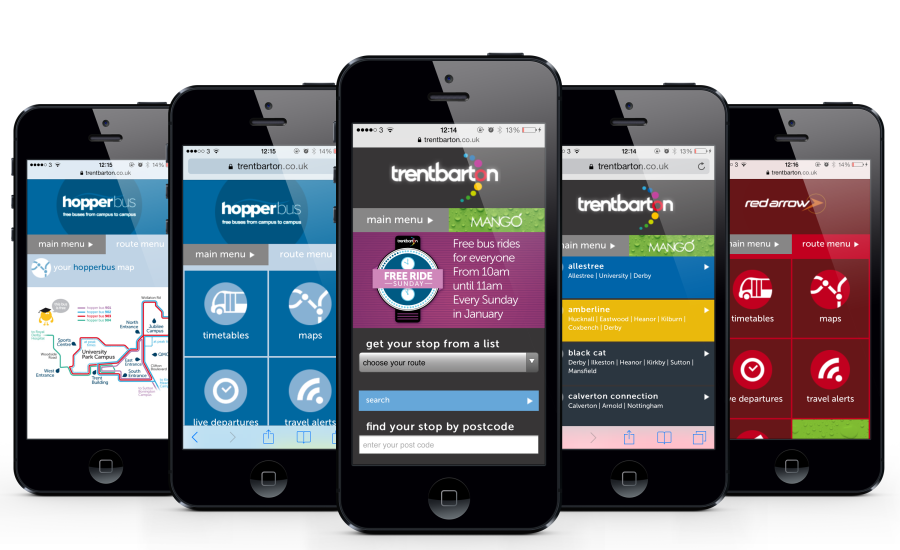 "We have been thoroughly impressed with Xibis's thinking and technical expertise since we started working with them on our website. As well as being highly skilled at what they do, it's their practical approach to real business solutions that makes them such a valued partner to trentbarton."
Get in touch
Xibis Limited, 67 London Road,
Oadby, Leicester LE2 5DN